The Léopold Sédar Senghor high school is a public school was founded in 1991. The school is located in Evreux, the main town of Eure department, in Upper Normandy (France). You can visit the website of the school with this link.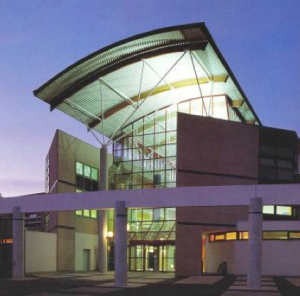 The school has a capacity of 1350 pupils. There is 120 teachers and 50 others staff (executive, laboratory technicians and assistants, maintenance worker…). The school has 35 classroms, 8 computer labs, 15 science labs including 6 specialized in biotechnology.
You can virtually visit the school with these links :

 General tour of the school, canteen and boarding school,

 Labs tour.
— The school prepared pupils in two main way of education :

 general education sections in literary, scientific and economic and social sciences,

 technical education sections in biotechnology and chemistry.
In addition, the school has a section of students higher technician certificate assays and control in biotechnology.
This students will work in research and control labs of the food, cosmetics or pharmaceuticals industries, and in expertise labs. You can visit directly the homepage of this section by following this link.
For more informations, kick on this link and download the presentation: presentation_of_senghor_high_school