Biskupské gymnázium is catholic grammar school located in the second biggest city of The Czech Republic, Brno. The school grounds are settled close to the centre of the town in a very nice and quiet area on a hill, surrounded by park and gardens.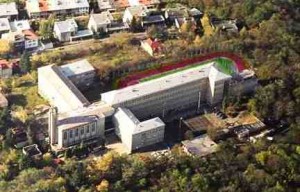 Founded in 1941 the building's purpose as a jezuit school was involuntarily changed first time by Nazis in 1943, second time by the Communist regime in years 1949-1991. Finally it was reestablished as a grammar school with two classes of 8 year general education and three classes of 4 year education.
Attanding our school you may choose from following educational programmes: sciences, social studies and general education.
For more informations, kick on this link and download the presentation: bigypresentation